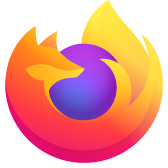 Firefox on Win 10 Pc keeps creating multiple duplicate "Other Bookmarks" folders; Version 75
Tried many times to remove but the dups keep returning. Not familiar with syncing but we also run 2 ipads and 2 iphones on the same wireless network. gerryW
Tried many times to remove but the dups keep returning. Not familiar with syncing but we also run 2 ipads and 2 iphones on the same wireless network. gerryW
Alle antwoorden (3)
With the laptop / desktop Firefox installations disconnect from Firefox Accounts / Sync temporarily, then open Help > Troubleshooting Information. Scroll all the way down to Places Database and use the Verify Integrity and let that process run to completion and the 'results' appear.
After 'fixing' the Places Database restart Firefox. Once all the desktop / desktop devices are 'fixed' connect back to Sync with each of those Firefox installations. Hopefully that will cure the multiple duplicated folders situation.
Also do not attempt to use any other "sync" service when you are using Firefox Sync. A few users have reported issues with similar data corruption in Sync (and in Firefox) when "universal" or cross-browser sync services or 3rd-party Firefox add-ons for same have been used.
...edmeister, Was able do the routine prescribed by you but, am still getttting (haha) duplicate folders of only the "Other Bookmarks" Tab. Several weeks ago other folders were being duplicated as well. Am using ipad 2018 same email address, same bookmarks running Safari. Could icloud be syncing this across our wifi?? Thoughts or more help txs gerryW
No, I can't see how using WiFi could cause that type of problem. "Something" connected to your Firefox Account / Sync account has to be causing that issue. Any "mobile" devices on that Sync account, such as Firefox for iOS or Firefox for Android?
I have had many other users where "mobile" was causing a similar issue with corruption in Sync on desktop / laptop devices. With "mobile" there is no "Verify Integrity" feature. And once Sync has corrupt data it will continue to propagate. All the user can do is to fix it on the desktop / laptop devices when disconnected from Sync and change the Firefox Account password before connecting back to the Sync server to clear all the Sync data from the Sync server. Then each device will resend data to Sync and re-merge the data as each device connects to Sync; but don't push it too fast when reconnecting.