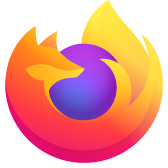 saved and exited firefox and have lost all my tabs on re-starting
Using FF 3.5.11. Saved and exited FF as my laptop & internet connection were running so slow. I had a number of tabs open before saving and quitting.
I did not have "clear history" checked, and I have performed this process many times before with no problem. When I re-started my laptop, none of them re-opened and there were no FF tabs listed in the "recently closed tabs", or "recently closed windows" options in the "History" taskbar.
So, where are all my tabs, and how can I re-activate them??
Thanks
Using FF 3.5.11. Saved and exited FF as my laptop & internet connection were running so slow. I had a number of tabs open before saving and quitting. I did not have "clear history" checked, and I have performed this process many times before with no problem. When I re-started my laptop, none of them re-opened and there were no FF tabs listed in the "recently closed tabs", or "recently closed windows" options in the "History" taskbar. So, where are all my tabs, and how can I re-activate them?? Thanks