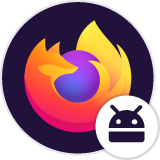 When disabling images over data, it is quite hard to load the images you want.
I love the no image load in general, but there are still a number of images I need to load. Currently it's burried in the long press context menu, which takes a long time if you're loading a few images.
Images should load on tap; using the default link/JavaScript doesn't make sense before the image is loaded as you have no clues as to what will happen.
I love the no image load in general, but there are still a number of images I need to load. Currently it's burried in the long press context menu, which takes a long time if you're loading a few images. Images should load on tap; using the default link/JavaScript doesn't make sense before the image is loaded as you have no clues as to what will happen.
All Replies (1)
Hi
Thank you for your feedback. Currently images are either "on" or "off", but this is something that may be looked at in a future update.