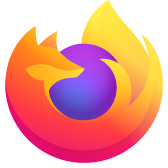 Impossible to create a shortcut of a web-page on desktop or a folder by drag-&-drop on Mac
Hi, I'm having this very annoying problem with Firefox (v109.9) on my MAC (macBook Pro 2020 - macOS Monterey v12.6). I used to do this (and actually still successfully doing it, on another MAC machine) to create a web page shortcut on the desktop or in a folder, by drag and drop, but it's impossible for me to do it on this machine and I can't figure out what could be the problem.
After clicking on the padlock icon, to the left of the address bar, I can easily drag it to the destination I prefer (eg a folder) but when I release the mouse button the operation doesn't work. Unlike what happens in the other MAC machine, doing the same operation, the button does not turn into the green "+" icon and suddenly disappears, without doing anything and without giving me any warning.
I've tried reading suggestions on the web, but haven't found anything that really gives me a solution. Could it be one of my browser's security settings? Please, please, could you help me? I need this feature very often, so if I don't fix this soon I will be forced to switch browsers.
Thank you very much for you attention! Lu
Hi, I'm having this very annoying problem with Firefox (v109.9) on my MAC (macBook Pro 2020 - macOS Monterey v12.6). I used to do this (and actually still successfully doing it, on another MAC machine) to create a web page shortcut on the desktop or in a folder, by drag and drop, but it's impossible for me to do it on this machine and I can't figure out what could be the problem. After clicking on the padlock icon, to the left of the address bar, I can easily drag it to the destination I prefer (eg a folder) but when I release the mouse button the operation doesn't work. Unlike what happens in the other MAC machine, doing the same operation, the button does not turn into the green "+" icon and suddenly disappears, without doing anything and without giving me any warning. I've tried reading suggestions on the web, but haven't found anything that really gives me a solution. Could it be one of my browser's security settings? Please, please, could you help me? I need this feature very often, so if I don't fix this soon I will be forced to switch browsers. Thank you very much for you attention! Lu