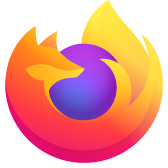 updtaes
I have turned off auto updates due to the new version of firefox replacing 88.0. I do not need to change the color of the title bar, nor do i need everything i type in the search bar in the center of my screen to be mirrored in a search bar located in the title box. How do i get security updtaes without all the screen changes in 89.0
I have turned off auto updates due to the new version of firefox replacing 88.0. I do not need to change the color of the title bar, nor do i need everything i type in the search bar in the center of my screen to be mirrored in a search bar located in the title box. How do i get security updtaes without all the screen changes in 89.0
Todas as respostas (3)
Mozilla offers two stable releases:
yes sir, i know what the current version is. if i have to install version 89 it would be easier to remove the product. i use version 88. I turned off auto update so it doesn't install ver. 89 which it did three times. The reason for this is version 89 adds a lot of UN-necessary duplicate processes.
All i need is security updates. The auto update have loaded three times. I have tried to adjust it all three times to clone ver. 88 (apparently not due able) I'd take a screen shot and post it but it's not allowed as it is not a standard web page.
Where are you turning off auto-updates? This is the setting I use to control the timing of when updates install, it's on the Preferences/Options/Settings page (depending on OS and version, the name varies):
Although that screenshot is pretty old now, that section of the page still looks the same on mine.
---
More generally, what is the problem with duplicate processes? Firefox has a built-in page with the internal address about:processes that shows what each Windows-level process is used for. Is that very different in Firefox 88 vs. 89?