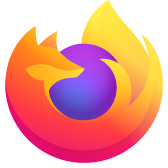 Soundcloud won't load after the first time visited
I've been having an interesting problem with Firefox for the past couple of months regarding only Soundcloud, where after the first visit to the website it won't load, giving a generic "Sorry! Something went wrong" screen. Firefox will continue to not load the site correctly until I clear the cookies and the cache, which works but only for one visit, and as soon as I close the tab and open soundcloud again or refresh the tab the problem comes back. I have disabled all of my extensions as well as enhanced tracking protection when testing. A firefox refresh also did not solve the problem. The only way I can get the site to behave normally is when using private browsing.
The console is filled with errors regarding javascript files (source URI is not allowed in this document).
Thanks
I've been having an interesting problem with Firefox for the past couple of months regarding only Soundcloud, where after the first visit to the website it won't load, giving a generic "Sorry! Something went wrong" screen. Firefox will continue to not load the site correctly until I clear the cookies and the cache, which works but only for one visit, and as soon as I close the tab and open soundcloud again or refresh the tab the problem comes back. I have disabled all of my extensions as well as enhanced tracking protection when testing. A firefox refresh also did not solve the problem. The only way I can get the site to behave normally is when using private browsing. The console is filled with errors regarding javascript files (source URI is not allowed in this document). Thanks
Todas as respostas (6)
There is security software like Avast, Kaspersky, BitDefender and ESET that intercept secure connection certificates and send their own.
https://support.mozilla.org/en-US/kb/firefox-cant-load-websites-other-browsers-can
https://support.mozilla.org/en-US/kb/firefox-and-other-browsers-cant-load-websites
https://support.mozilla.org/en-US/kb/secure-connection-failed-error-message
https://support.mozilla.org/en-US/kb/connection-untrusted-error-message
Websites don't load - troubleshoot and fix error messages
http://kb.mozillazine.org/Error_loading_websites
Sorry for the late response, but none of these responses were successful in solving the issue. I am not using any antivirus right now except Windows Defender, and it's also not an internet provider issue as the issue still persists after I moved into a new apartment with a different provider.
I attempted changing network.dns.disable to true, I tried changing dns prefetch to true, and I cleared the dns cache. I also changed the proxy from using system settings to using no proxy, but that also didn't affect anything. At this point I believe it's a problem with firefox somehow failing to load the javascript on the cached page due to the Cross-Origin Request Blocked errors, but I'm not sure what private browsing is doing differently with cookies and the cached page that allows it to work fine there.
Using this extension (https://addons.mozilla.org/en-US/firefox/addon/cross-domain-cors/) I tried to add a-v2.sndcdn.com and force the CORS requests to go through, but this still didn't work.
Thanks
https://support.mozilla.org/en-US/kb/update-firefox-latest-version?cache=no Did you update Firefox to the latest version?
Version 91.0.2, first offered to Release channel users on August 24, 2021
Just updated, still doesn't have seem to done anything.
One interesting thing is that I seem to have found specifically what is causing the website to not work. Going to about:debugging and unregistering the soundcloud.com/service-worker.js makes the site work again, but then as soon as I refresh the site the worker comes back and then the website doesn't work anymore. I'm not sure if this is a problem with Firefox anymore, or if it's just a problem with Soundcloud's javascript code. Although, it's probably not a problem on Soundcloud's end given that it works in private browsing and on other's browsers just fine.
Modificado por marriaga158 a
marriaga158 said
One interesting thing is that I seem to have found specifically what is causing the website to not work. Going to about:debugging and unregistering the soundcloud.com/service-worker.js makes the site work again, but then as soon as I refresh the site the worker comes back and then the website doesn't work anymore.
You should contact support for that website.
Modificado por marriaga158 a