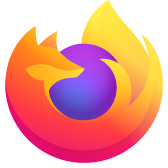 fonts don't display properly
often fonts don't display properly until i highlight with cursor
often fonts don't display properly until i highlight with cursor
Toate răspunsurile (4)
Hello ,
Please do the following :
Click the orange Firefox button > Click the options > Select options from the dropbox > Click content tab > Choose the default font and the size > Click ok.
Report if that helps ! Thanks!
Try to disable hardware acceleration in Firefox.
Tools > Options > Advanced > General > Browsing: "Use hardware acceleration when available"
what are the defaults? there is no option to set a default. the following are my settings: Fonts: Western Proportional: Serif, Size: 16 Serif: Times New Roman Sans-Serif: Arial Monospace: Courier New, Size: 12
  Minimum Font Size: none

NOTE: these last 2 parameters have no effect no matter what the value.