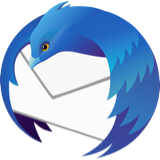 Export af Thunderbird til ny Windos 11 laptop
Hej Jeg følger fremgangsmåden i artiklen Moving Thunderbird Data to a New Computer, men har lidt (store) problemer. Først fungerede det slet ikke. Efter slet og ny installation på den nye maskine fik jeg mails og adressebog over, men kalender mangle bortset fra et enkelt fremtidigt møde. Efter forsøg på export og import (under Events og tasks) får jeg dannet en fin iCalendar (.ics) fil som jeg efterfølgende ikke kan importere fordi filen ikke indeholder importerbare el Jeg prøver så at gennemføre hele processen med Moving Thunderbird ... igen, og får som ventet spørgsmål om Overwrite existing ..., som jeg svarer ja til. Der overskrives data, men de nyests mails kommer ikke med og kalender mangler stadig. Adressebog stadig fin. Noget tyder på min Thunderbird klient kigger efter data et andet sted end processen tror. Når jeg kigger i Thunderbird Account settings peges der ned i ...Roaming/Thunderbird/Profiles/...., men nærmere kan jeg ikke komme det. Er der en måde jeg med sikkerhed kan slette al data i Thunderbird, og så prøve at gennemføre Move ... processen igen. Og hvis kalender stadig ikke kommer med over, hvordan får jeg så min dagbog tilbage fra 2009 over til den nye laptop ?? Venlig hilsen Johannes Elkjær Madsen
Hej Jeg følger fremgangsmåden i artiklen Moving Thunderbird Data to a New Computer, men har lidt (store) problemer. Først fungerede det slet ikke. Efter slet og ny installation på den nye maskine fik jeg mails og adressebog over, men kalender mangle bortset fra et enkelt fremtidigt møde. Efter forsøg på export og import (under Events og tasks) får jeg dannet en fin iCalendar (.ics) fil som jeg efterfølgende ikke kan importere fordi filen ikke indeholder importerbare el Jeg prøver så at gennemføre hele processen med Moving Thunderbird ... igen, og får som ventet spørgsmål om Overwrite existing ..., som jeg svarer ja til. Der overskrives data, men de nyests mails kommer ikke med og kalender mangler stadig. Adressebog stadig fin. Noget tyder på min Thunderbird klient kigger efter data et andet sted end processen tror. Når jeg kigger i Thunderbird Account settings peges der ned i ...Roaming/Thunderbird/Profiles/...., men nærmere kan jeg ikke komme det. Er der en måde jeg med sikkerhed kan slette al data i Thunderbird, og så prøve at gennemføre Move ... processen igen. Og hvis kalender stadig ikke kommer med over, hvordan får jeg så min dagbog tilbage fra 2009 over til den nye laptop ?? Venlig hilsen Johannes Elkjær Madsen
Выбранное решение
Hi again After a couple of rounds with uninstall og application AND NOT LEAST manuel cleanup of data in the Roaming folder such that there was no instance of anything related to Thunderbird it all suddenly appeared to be in place: Install the application, save the Thunderbird roaming file in place and complete the account settings. I now have my old emails, my much beloved calendar and are receiving new emails. All good comes to the patient and enduring - except a clear vision of what went wrong in the first place. Regards Johannes Elkjær Madsen
Прочитайте этот ответ в контексте
👍 0
Все ответы (7)
First, I do not use the calendar, so I can be of no use there. However, on the desire to move profile again, here are steps: 1. exit thunderbird 2. assuming drive D, copy d:\users\<yourid>\appdata\roaming\thunderbird to the same directory structure on drive C. Since there are files already there, you will be prompted for overwrite. Do it. 3. On starting Thunderbird, everything should be there if the original profile was good. All mail and addressbook should be there.
My steps assume your Thunderbird on old PC was fairly recent (within a year or two), and not something not updated for many years.
Should you be interested, you can click on File Explorer, click View>Show>hidden items and you can then see the appdata folder. Good luck to you.
Hi again, thanks for the tip - the same 2 profiles appear again. Regards Johannes Elkjær Madsen
If you want to delete the neutered profile, look in the text file, profiles.ini, located at c:\users\<yourid>\appdata\thunderbird. That shows the name of the real profile. You can delete the other. The situation of two profiles is common, and one is never used. This happens because Thunderbird creates a basic profile when installed. Then, when user imports or copies in another profile, the default profile is ignored.
Выбранное решение
Hi again After a couple of rounds with uninstall og application AND NOT LEAST manuel cleanup of data in the Roaming folder such that there was no instance of anything related to Thunderbird it all suddenly appeared to be in place: Install the application, save the Thunderbird roaming file in place and complete the account settings. I now have my old emails, my much beloved calendar and are receiving new emails. All good comes to the patient and enduring - except a clear vision of what went wrong in the first place. Regards Johannes Elkjær Madsen
I'm glad all is well now. :)