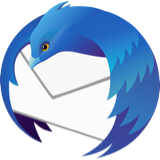 Thunderbird Email attachments
In the last month or so Thunderbird has begun to randomly truncate large attachments to incoming emails. The attachments are always multiple large .jpgs. The attachments come from the same sender every day. We have been doing this literally for years every day without problems until a few weeks ago. The attachments are always 15-20 jpgs generally totaling about 6-8 MBs.
I know the problem is not at the server because if I download the same email using my Android tablet, without using Thunderbird, the complete attachment downloads to the tablet.
To the best of my knowledge, I have not changed any settings in Thunderbird which would account for this new problem. I have several email address accounts in use with Thunderbird on my desktop. If I have the sender send the same email to different Thunderbird accounts the result is always the same. The attachments are truncated at exactly the same point in all accounts.
It's important to note that this doesn't happen every time with every email he sends. It may go 2-3 three days without truncating and then all of a sudden one one day it happens?????
Can you offer any advice
In the last month or so Thunderbird has begun to randomly truncate large attachments to incoming emails. The attachments are always multiple large .jpgs. The attachments come from the same sender every day. We have been doing this literally for years every day without problems until a few weeks ago. The attachments are always 15-20 jpgs generally totaling about 6-8 MBs. I know the problem is not at the server because if I download the same email using my Android tablet, without using Thunderbird, the complete attachment downloads to the tablet. To the best of my knowledge, I have not changed any settings in Thunderbird which would account for this new problem. I have several email address accounts in use with Thunderbird on my desktop. If I have the sender send the same email to different Thunderbird accounts the result is always the same. The attachments are truncated at exactly the same point in all accounts. It's important to note that this doesn't happen every time with every email he sends. It may go 2-3 three days without truncating and then all of a sudden one one day it happens????? Can you offer any advice
All Replies (1)