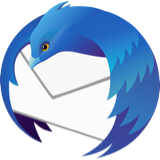 unable to write or reply to emails, adds item to thunderbird on taskbar whicj I am unable to open
Problem with being unable to write, reply, or reply all to emails just recently occurred. An item is added to the Thunderbird icon on the taskbar, but I am unable to open it to the screen to write the email.
recently did a search on my inbox for emails with 'ad' in the subject matter.  It created a saved search called inbox, under by inbox folder.  After processing the desired emails, I deleted the saved searched folder.

I have shut down all applications on my pc and restarted it to no avail.
The following was found in my Thunderbird error console log after trying to do a reply all or a reply:
Timestamp: 5/28/2015 11:25:42 AM Warning: Expected '{' to begin declaration block but found 'WordSection1'. Source File: about:blank Line: 43, Column: 6 Source Code: @page WordSection1
I am running Thunderbird 31..7,.0 on Windows 8.1 on a Toshiba satellite laptop
All assistance would be appreciated, Bill
Problem with being unable to write, reply, or reply all to emails just recently occurred. An item is added to the Thunderbird icon on the taskbar, but I am unable to open it to the screen to write the email. recently did a search on my inbox for emails with 'ad' in the subject matter. It created a saved search called inbox, under by inbox folder. After processing the desired emails, I deleted the saved searched folder. I have shut down all applications on my pc and restarted it to no avail. The following was found in my Thunderbird error console log after trying to do a reply all or a reply: Timestamp: 5/28/2015 11:25:42 AM Warning: Expected '{' to begin declaration block but found 'WordSection1'. Source File: about:blank Line: 43, Column: 6 Source Code: @page WordSection1 I am running Thunderbird 31..7,.0 on Windows 8.1 on a Toshiba satellite laptop All assistance would be appreciated, Bill