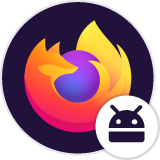 import bookmarks from other device
Dear Sir / Madam,
I'm using Firefox on a Huawei P7 ascend running android 4.4.2 and I want to import Firefox bookmarks from my old laptop running windows 7. I've tried using Firefox Sync but that's utterly useless as it actually deletes the very bookmarks i am trying to import and copies the bookmarks from my android device onto my laptop, instead of vice versa. (for clarity: this is not what I want) Firefox Sync also doesn't have any option for merging folders and files, which really begs the question what the point of Firefox Sync is in the first place. I thought of exporting the bookmarks on my laptop and importing them on my android device, but there seems to be no option on Firefox for android either. The only option for importing bookmarks on Firefox for Android is to import them from the standard android browser, which again, is not what I am looking for.
So the question really is: is there any fail safe way of importing Firefox bookmarks from another device onto my Android device or should I just start using a different browser instead?
Thanks in advance and kind regards,
Laszlo Folgerts from The Netherlands
Dear Sir / Madam, I'm using Firefox on a Huawei P7 ascend running android 4.4.2 and I want to import Firefox bookmarks from my old laptop running windows 7. I've tried using Firefox Sync but that's utterly useless as it actually deletes the very bookmarks i am trying to import and copies the bookmarks from my android device onto my laptop, instead of vice versa. (for clarity: this is not what I want) Firefox Sync also doesn't have any option for merging folders and files, which really begs the question what the point of Firefox Sync is in the first place. I thought of exporting the bookmarks on my laptop and importing them on my android device, but there seems to be no option on Firefox for android either. The only option for importing bookmarks on Firefox for Android is to import them from the standard android browser, which again, is not what I am looking for. So the question really is: is there any fail safe way of importing Firefox bookmarks from another device onto my Android device or should I just start using a different browser instead? Thanks in advance and kind regards, Laszlo Folgerts from The Netherlands
Krejt Përgjigjet (1)