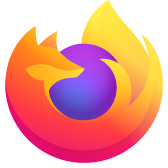 Firefox password manager not asking if it should save passwords--SOLVED
I have been using both Keefox and Secure Login at the same time. Probably the wrong thing to do, but they don't seem to be conflicting. Nonetheless, I probably will eventually go with only Secure Login (in conjunction with the FF's Password manager).
For the most part, Secure Login is working fine in that I do have many PWs saved (and none listed as exceptions, nor am I doing Private Browsing); and when appropriate, I do get the gold framed fields that fill in when clicking the Secure Login key icon on the toolbar. However, I just came across a Wells Fargo site (https://www.wellsfargo.com) that I have to sign into as I am thinking of setting up an account. However, FF's PW manager doesn't ask me if I want to save the username/pw? Simply put, after entering username and pw, FF's Password manager doesn't ask it these fields should be remembered. Can't understand why not as it would ask me to save other sites PWs??? BTW, I have disabled Keefox, cleared cookies, started fresh, but yet no PW saving prompt.
EDIT: Got the answer here: http://forums.mozillazine.org/viewtopic.php?f=38&t=2370305
I have been using both Keefox and Secure Login at the same time. Probably the wrong thing to do, but they don't seem to be conflicting. Nonetheless, I probably will eventually go with only Secure Login (in conjunction with the FF's Password manager). For the most part, Secure Login is working fine in that I do have many PWs saved (and none listed as exceptions, nor am I doing Private Browsing); and when appropriate, I do get the gold framed fields that fill in when clicking the Secure Login key icon on the toolbar. However, I just came across a Wells Fargo site (https://www.wellsfargo.com) that I have to sign into as I am thinking of setting up an account. However, FF's PW manager doesn't ask me if I want to save the username/pw? Simply put, after entering username and pw, FF's Password manager doesn't ask it these fields should be remembered. Can't understand why not as it would ask me to save other sites PWs??? BTW, I have disabled Keefox, cleared cookies, started fresh, but yet no PW saving prompt. EDIT: Got the answer here: http://forums.mozillazine.org/viewtopic.php?f=38&t=2370305
Ndryshuar nga flycaster
Krejt Përgjigjet (1)
Zgjidhja e Zgjedhur
You can remove autocomplete=off with a bookmarklet to make Firefox save the name and password if the website is preventing that via autocomplete=off
See also: