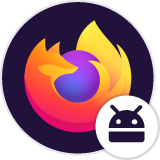 I would like to set startpage as the default search engine in Firefox Focus but I don't understand what to enter in the "search string to use" field. (Search string correction!)
Originally posted by seansplace2018, on 4/6/18, 1:28 AM, and replied by Seburo.
So, Startpage search string will not pass-on the actual string when using "?q=%s" (any longer?) and we have to use the full query, according to Startpage Support, "Make Startpage the default search on Firefox mobile (Android, iOS)"
Originally posted by seansplace2018, on [https://support.mozilla.org/en-US/questions/1212596 4/6/18, 1:28 AM], and replied by [https://support.mozilla.org/en-US/questions/1212596#answer-1100041 Seburo]. So, Startpage search string will not pass-on the actual string when using "?q=%s" (any longer?) and we have to use the full query, according to [https://support.startpage.com/index.php?/en/Knowledgebase/Article/View/1094/0/how-do-i-make-startpage-the-default-search-on-firefox-mobile-android-ios Startpage Support], "Make Startpage the default search on Firefox mobile (Android, iOS)" https://www.startpage.com/sp/search?query=%s
Ändrad av v1adimir
Alla svar (1)
Vald lösning
Ändrad av v1adimir