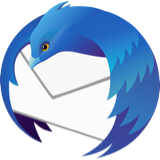 how do I add another mailbox to my main account
I have two email addresses the main mail address is my thunderbird account email but how do I add the other email address to this account. regards
I have two email addresses the main mail address is my thunderbird account email but how do I add the other email address to this account. regards
All Replies (3)
From the Menu Bar select File-New-Existing Mail Account If the menu bar is hidden press the alt key to reveal it.
OR...
From the AppMenu (button with 3 horizontal lines) select File-New Message-Existing Mail Account.
FYI: There is no such thing as a Thunderbird account. Thunderbird is email client software. Email account come from email providers.
Thanks for your help But I now have my other email recognized in TBird but when I ask it to download messages it reports that "sending password to the mail server failed as the mail server does not recognize my password. When I use my Isp's webmail service all works fine same password but not with T bird. any further advice please. regards
Modified by Matt
Please add the troubleshooting information to your post To find the Troubleshooting information:
Open Help (or click on three-line-icon and select Help)
Choose Troubleshooting Information
Use the button Copy to clipboard to select all. Do not check box "Include account names"!
Paste this in your post.
Please also add the result of these troubleshooting steps to your post
Does Thunderbird work in TB Safe mode (see Thunderbird Safe Mode)?
Do you use anti-virus and firewall software? What is the version?
Who is the email provider?