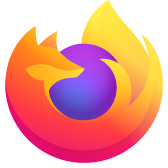 calif state DMV web site does NOT work - rabbit hole -waste of time -it seems to be a big problem beyond this
i tried to get my REAL ID going finally. i ended up going down a rabbit hole with the DMV and AAA (they help so.cal, but not north cal ???) wasted literally hours. it works great with Chrome. the DMV knows this. i asked why they do not indicate that in big red letters, but they didnt know. the real issue is that the FIREFOX BROWSER SEEMS TO HAVE A LOT OF ISSUES, INCLUDING THIS MASSIVE WASTE OF TIME AND STRESS. maybe you guys should tell people about the limitations here, because bu not doing that you are being really less than completely honest. why do you want people to use something that has so many issues ? i have deleted FIREFOX off my windows PC and iPad and will never use it again. i do not trust Mozilla any more. get real or go away please, you are just making problems for people. thank you. if the truth hurts, too bad, it is just like Theranos and the lies. what is in it for you ? a job, making internet use difficult unnecessarily for people ? sorry, no more testing your bugs for free.
YOUR BROWSER DOES NOT WORK WITH THE CALIF STATE DMV REAL ID APPLICATION ON LINE THE CHROME BROWSER WORKS OK
MY OPINION IS TO NOT USE FIREFOX ANY MORE AT ALL ANY IDEA WHAT IS WRONG ? I REALLY DO NOT CARE I HAVE WASTED A LOT OF TIME JUST LETTING OTHERS KNOW SO THEY MAY MOVE ALONG ALSO.
I SEE THIS NOW We've made some educated guesses about your current browser and operating system. Show details »
NO THANKS
i tried to get my REAL ID going finally. i ended up going down a rabbit hole with the DMV and AAA (they help so.cal, but not north cal ???) wasted literally hours. it works great with Chrome. the DMV knows this. i asked why they do not indicate that in big red letters, but they didnt know. the real issue is that the FIREFOX BROWSER SEEMS TO HAVE A LOT OF ISSUES, INCLUDING THIS MASSIVE WASTE OF TIME AND STRESS. maybe you guys should tell people about the limitations here, because bu not doing that you are being really less than completely honest. why do you want people to use something that has so many issues ? i have deleted FIREFOX off my windows PC and iPad and will never use it again. i do not trust Mozilla any more. get real or go away please, you are just making problems for people. thank you. if the truth hurts, too bad, it is just like Theranos and the lies. what is in it for you ? a job, making internet use difficult unnecessarily for people ? sorry, no more testing your bugs for free. YOUR BROWSER DOES NOT WORK WITH THE CALIF STATE DMV REAL ID APPLICATION ON LINE THE CHROME BROWSER WORKS OK MY OPINION IS TO NOT USE FIREFOX ANY MORE AT ALL ANY IDEA WHAT IS WRONG ? I REALLY DO NOT CARE I HAVE WASTED A LOT OF TIME JUST LETTING OTHERS KNOW SO THEY MAY MOVE ALONG ALSO. I SEE THIS NOW We've made some educated guesses about your current browser and operating system. Show details » NO THANKS