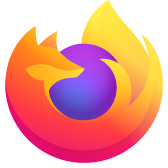 Every single time I type inside a box or field on a webpage (e.g. typing this question) Firefox 5 resizes the whole window to the maximum size allowed by my monitor resolution.
When I set Firefox to a certain size it should stay that size. I disabled the feature in Tools > Options > Enable Javascript that says "Move or resize existing windows" but this made no difference.
This also causes the bottom of the Firefox window to be behind/below the taskbar on my desktop. This never happened with Firefox 3, ever. Even IF a window resized for some reason, there was a "drag to resize" tool in the lower corner, and it didn't resize to hide behind the taskbar.
When I set Firefox to a certain size it should stay that size. I disabled the feature in Tools > Options > Enable Javascript that says "Move or resize existing windows" but this made no difference. This also causes the bottom of the Firefox window to be behind/below the taskbar on my desktop. This never happened with Firefox 3, ever. Even IF a window resized for some reason, there was a "drag to resize" tool in the lower corner, and it didn't resize to hide behind the taskbar.
Усі відповіді (3)
Needless to day, that's not normal.
Is it the same as changing to full screen mode (use F11 to switch between full screen and normal modes) or maximizing the window, or is it a normal window fully expanded?
I suspect one of your add-ons isn't fully compatible. You could test that hunch by restarting Firefox with add-ons disabled, i.e., in Firefox's Safe Mode.
First, I recommend backing up your Firefox settings in case something goes wrong. See Backing up your information. (You can copy your entire Firefox profile folder somewhere outside of the Mozilla folder.)
Next, this article describes various options for using Safe Mode. (Be careful not to "reset" anything permanently if you didn't back up.)
I just tried using safe mode, and no change. I type in a text editor box, or search field, etc. and the window goes huge. I was kind of hoping it was an add-on causing the issue, that would be such an easy fix. Un-install that addon, and my window size stays the same! But no such luck.
It is not maximized, as it would be by selecting the maximized option. Nor is it fullscreen mode (F11 just makes the whole thing get all bizarre, seriously I can't even see the location bar when I do that). It's just a normal window, expanded to fill the whole screen. Before clicking in a text field, I will have the window size set to a square that fills roughly 3/4 of my wide screen monitor. I have this bizarre idea that when I size a window to that setting it ought to stay there until I tell it otherwise. Apparently, Firefox 5 disagrees, and believes it should fill every available corner of the monitor, whenever it chooses. Sigh.
To bypass a custom setting that might be at fault, you could create a new Firefox profile.
Close Firefox and fire up the Profile Manager: Managing profiles.
If the new profile is free of this problem, you can move key settings like bookmarks from your problem profile to the new one. See: Recovering important data from an old profile.
Hope this helps.
---
Actually, can you detect whether a particular letter of the alphabet or a particular number is at fault? Perhaps a shortcut key is getting triggered and we can find a way to un-set it.
Змінено jscher2000 - Support Volunteer