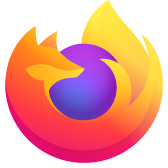 I have been getting firefox not responding for months. It is worse today. I sit and wait and wait. It's not worth it. I have searched about plugins and find nothing that seems to get rid of the problem. Please what can I do about this.
When I first started with firefox it was great and I was so happy with it. Well I have to say it has gotten so bad today that I am ready to give up. I have run virus scans, malware scans and even disabled a couple of add ons but to no avail its terrible.
Surely you all know what add ons it could be if thats it at all. Getting pretty desperate here.
Nancy
When I first started with firefox it was great and I was so happy with it. Well I have to say it has gotten so bad today that I am ready to give up. I have run virus scans, malware scans and even disabled a couple of add ons but to no avail its terrible. Surely you all know what add ons it could be if thats it at all. Getting pretty desperate here. Nancy