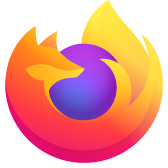 Can not login to my online bank account
For the last several days, when I trying to login to my online banking account I get the flowing message:
Please update your browser.
We don't support this browser version anymore. Using an updated version will help protect your accounts and provide a better experience.
Update your browser
I am currently running the latest update, and I even updated to make sure. Called bank tech support and of course they said it is a FireFox issue. Any thoughts? I have been using Firefox before I acquired an account with this bank. No issues until a few days ago.
Thanks
For the last several days, when I trying to login to my online banking account I get the flowing message: Please update your browser. We don't support this browser version anymore. Using an updated version will help protect your accounts and provide a better experience. Update your browser I am currently running the latest update, and I even updated to make sure. Called bank tech support and of course they said it is a FireFox issue. Any thoughts? I have been using Firefox before I acquired an account with this bank. No issues until a few days ago. Thanks
所有回复 (1)