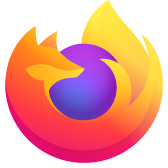 Firefox 64 Event error 1155 Browser Agent issues - Win7 et Al
Hello All, I work hard to eliminate Windows Event errors but EV 1155 Firefox Browser agent error is persistent after some reboots
I applied all the privacy and security options in the FF menu but still get the errors. I then followed the attached link to disable the browser agent which worked.
What concerns me is even after using FF Privacy & Security settings, the Browser agent startup task was still present under Mozilla in Task manager. Why is this, shouldn't the task be deleted after changing privacy settings?
I've followed all the steps in the following links and it should now be gone even after FF Updates since I changed policy settings.
https://techdows.com/2020/04/what-is-firefox-default-browser-agent-and-how-to-disable-it.html
Hello All, I work hard to eliminate Windows Event errors but EV 1155 Firefox Browser agent error is persistent after some reboots I applied all the privacy and security options in the FF menu but still get the errors. I then followed the attached link to disable the browser agent which worked. What concerns me is even after using FF Privacy & Security settings, the Browser agent startup task was still present under Mozilla in Task manager. Why is this, shouldn't the task be deleted after changing privacy settings? I've followed all the steps in the following links and it should now be gone even after FF Updates since I changed policy settings. https://techdows.com/2020/04/what-is-firefox-default-browser-agent-and-how-to-disable-it.html