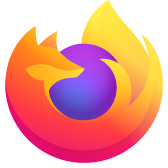 when clicking on a link a new window comes up empty
When I click on a link on a webpage, for example in gmail I click on compose email and then click on the contact list to select contacts to send an email to and the window that holds my contacts information come up there is nothing there. It does this with many other websites as well. Basically when I click on a link on the page a new window pops up where the information is supposed to be but it never loads the information
When I click on a link on a webpage, for example in gmail I click on compose email and then click on the contact list to select contacts to send an email to and the window that holds my contacts information come up there is nothing there. It does this with many other websites as well. Basically when I click on a link on the page a new window pops up where the information is supposed to be but it never loads the information
所有回复 (3)
It's possible that you are having a problem with some Firefox add-on that is hindering your Firefox's normal behavior. Have you tried disabling all add-ons (just to check), to see if Firefox goes back to normal?
Whenever you have a problem with Firefox, whatever it is, you should make sure it's not caused by one (or more than one) of your installed add-ons, be it an extension, a theme or a plugin. To do that easily and cleanly, run Firefox in safe mode (don't forget to select Disable all add-ons when you start safe mode). If the problem disappears, you know it's from an add-on. Disable them all in normal mode, and enable them one at a time until you find the source of the problem. See this article for information about troubleshooting extensions and themes and this one for plugins.
If you need support for one of your add-ons, you'll have to contact its author.
If the problem does not disappear when all add-ons are disabled, please tell me, so we can work from there. Please have no fear of following my instructions to the line, as all can be easily undone.
My CONTACTS won't show up in EMAIL TO CC BCC lines. I don't have this problem in IE.
It is a come-and-go situation. I'll open and close the browser several times, come back in a while, and they show up again.
You can always find them under CONTACTS; however, they aren't showing up in email operations.
Weird as it is a come-and-go problem and I'm not adding/deleting add-ons, etc.
Txs.
You're not adding or deleting Firefox too are you? What makes you think it's a Firefox problem?
Have you followed my instructions above?