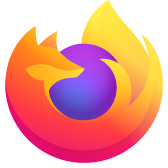 In about:plugins my default mozilla plugin in not enabled. should it be and how do I do that?
My problem is that pdf links open only as blank pages. In trying to find help through firefox help I followed two links: https://support.mozilla.com/en-US/kb/Using+the+Adobe+Reader+plugin+with+Firefox and https://support.mozilla.com/en-US/kb/Opening+PDF+files+within+Firefox. I tried every step, except re-installing adobe. In the process of looking at my installed plugin list I noticed the one that says: Mozilla Default Plug-in File: npnul32.dll Version: 1.0.0.15 Default Plug-in is the only one that is not enabled. I don't know what this is supposed to do, so please answer that and instruct me on how to enable it. Any other info on how to fix my initail problem of viewing pdf links, please include also.
所有回复 (4)
The Mozilla default plugin is a normal part of Firefox 3.6. It is not related to your pdf issues. Please try re-installing Adobe Reader.
Thank you for your response. I uninstalled both Adobe Reader X and Adobe Flash Player and reinstalled, but pdf links still open only a blank page. What next?
In tools > addons > plugins is Adobe reader enabled?
I only see a plugin for Adobe Acrobat. Should there be one specifically for Adobe Reader? If so, how do I find?