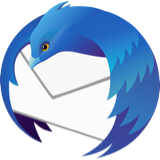 Sending message
Hello, I have a problem, sending mail to recipient A and I also send a message to recipient B, which I did not choose and who does not appear in the addressee field. After the message is sent, the e-mail goes to Recipient A and the unwanted recipient B. What could I do to fix this problem? I will add that I do not check any option for multi-recipient messaging or anything like that. Please help
Hello, I have a problem, sending mail to recipient A and I also send a message to recipient B, which I did not choose and who does not appear in the addressee field. After the message is sent, the e-mail goes to Recipient A and the unwanted recipient B. What could I do to fix this problem? I will add that I do not check any option for multi-recipient messaging or anything like that. Please help
所有回覆 (2)
Are you sure that there is nothing in the account settings > Copies and folders for BCC or CC these email addresses? Although I would expect that to also appear in the neder of the message as you compose it.
It is possible oyu have configured something on the server to auto CC or BCC someone. It is also possible the server admin has placed an auto CC or BCC on your account for monitoring.
Nothing like that, Thanks for Your repsonde, i send message to support onet.pl, cuz they are admin for my email, i will give You msg back when they give me the answer. regards!