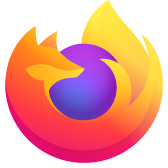 Verificate code comes to my mail after 20 minutes
When I login I must enter the verification code that firefox send to my email. The problem is that I receive the email after 20 minutes and the code expire after 5 minutes. Thia happens with all firefox versions : linux, windows & Android
When I login I must enter the verification code that firefox send to my email. The problem is that I receive the email after 20 minutes and the code expire after 5 minutes. Thia happens with all firefox versions : linux, windows & Android
所有回覆 (4)
What email provider is it sending to? So are you talking about the firefox forum login is sending the verification?
No, I'm talking about a new firefox account that I am trying to create on a different computer in the school where I work. I enter my email, pw and firefox tell me "I sent a verification code to your email addr. Enter the code here". The problem is that the email with the code arrives about 20 minutes later and the code is no longer valid.
You didn't tell what email system your using.
The timeout for the code is actually 20 minutes, so you can still give it a try as you are rather close.