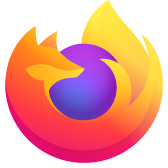 FireFox Sync No longer shows at the bottom of the screen, just in tools
Foxfire Sync dose not show at the bottom of the page
This happened
Every time Firefox opened
== 1.4
Foxfire Sync dose not show at the bottom of the page == This happened == Every time Firefox opened == 1.4
所有回覆 (10)
Anybody know whether there is a setting in about:config that adjusts whether sych shows at the bottom of the page?
That was a rather hasty and not a very helpful response. Removing the task bar icon was a big mistake, especially without:
1. Updating the install instructions (which still describe it as evidence of a working installation).
2. Briging the change more clearly to our attention.
Please bring it back ASAP.
How is referring users to a more appropriate forum not helpful?
I'm running Firefox 3.6.6 under Windows 7 Ultimate on a 64-bit box.
First - Sync was working fine until a Firefox upgrade was installed - at least I think it was Firefox, rather than Firefox Sync - following which the status icon disappeared.
Second - occasionally there is a pop-up that states the Firefox Sync cannot update for an unknown reason - not very useful.
I don't think that this change is useful, without the status icon, there is no way of knowing whether syncing is/has taken place or not.
It is not necessary to keep tinkering with things that work well, which makes this change look like a change for the sake of change.
i have the same problem with a mac, and I do not understand the response
Please use this forum for Firefox Sync issues (formerly known as Weave). http://groups.google.com/group/mozilla-labs-weave/topics There are more people there that actually use Firefox Sync and occasionally one of the Mozilla Labs developers answers user questions in that forum.
I tried that extension about a year ago, and over the few months I used it I realized that I didn't like the direction that the development was headed. IMO, the features are too limited and they (Labs management and the developers) are intent on "dumbing-down" the UI to appeal to the "unwashed masses", which IMO doesn't make that service suitable for intermediate and power users. IMO they are mimicking Opera and aren't talking into account that Firefox has many more "power users" than Opera does, IMO.
Use to show at the bottom of FireFox. Can not even tell if is syncing????
Version 1.4.3 of Firefox Sync released today restores some statusbar UI. You now get a sync button to connect/sync/setup account.
is there a way to have the sync button in the nav bar