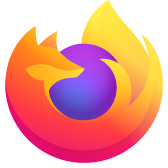 I can't get iHeart radio to play in FireFox. Works fine in IE.
iHeart radio won't play in Firefox. I get other stations, videos, streaming, etc. just fine. Is one of my add-ons interfering?
iHeart radio won't play in Firefox. I get other stations, videos, streaming, etc. just fine. Is one of my add-ons interfering?
所有回覆 (4)
If you think it is an add on you can troubleshoot in Safe Mode
Try Firefox Safe Mode to see if the problem goes away. Firefox Safe Mode is a troubleshooting mode that turns off some settings and disables most add-ons (extensions and themes).
(If you're using an added theme, switch to the Default theme.)
If Firefox is open, you can restart in Firefox Safe Mode from the Help menu by clicking on the Restart with Add-ons Disabled... menu item: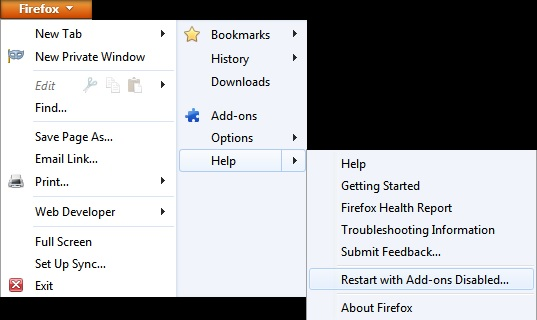 If Firefox is not running, you can start Firefox in Safe Mode as follows:
On Windows: Hold the Shift key when you open the Firefox desktop or Start menu shortcut.
On Mac: Hold the option key while starting Firefox.
On Linux: Quit Firefox, go to your Terminal and run firefox -safe-mode
(you may need to specify the Firefox installation path e.g. /usr/lib/firefox)
Once you get the pop-up, just select "'Start in Safe Mode"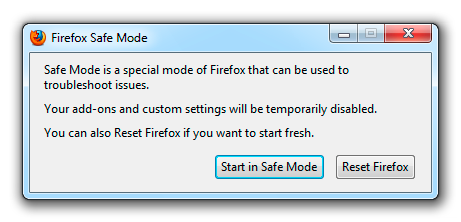 If the issue is not present in Firefox Safe Mode, your problem is probably caused by an extension, and you need to figure out which one. Please follow the Troubleshoot extensions, themes and hardware acceleration issues to solve common Firefox problems article to find the cause.
To exit Firefox Safe Mode, just close Firefox and wait a few seconds before opening Firefox for normal use again.
When you figure out what's causing your issues, please let us know. It might help others with the same problem.
Thank you.
It appears that the problem is Flashblock, one of my favorite extensions. I added the site to the whitelist section of Flashblock but that didn't have the same effect as disabling it. Any idea why? I love the positive aspects of Flashblock.
From the dev's page:
Flashblock is an extension for the Mozilla, Firefox, and Netscape browsers that takes a pessimistic approach to dealing with Macromedia Flash content on a webpage and blocks ALL Flash content from loading. It then leaves placeholders on the webpage that allow you to click to download and then view the Flash content.
My guess is that something in the iHeartRadio website ticks off Flashblock thus not allowing it to leave a 'placeholder' as mentioned above. But I'll let another contributor confirm that.
I had the same problem and scoured the web for a solution and this is what worked for me:
http://www.interoperabilitybridges.com/wmpff/wmpff.xpi
it's the windows 7 plugin for wmp. I tried installing directly from microshaft and of course that didn't work at all, but this link DID work. Good luck :)