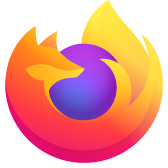 i lost my synced data
HI about 2 month ago before i send my laptop to guarantee center i synced my firefox bookmark and personalization info with my firefox account and now after 2 month guarantee center has changed my windows and when i synced my firefox again nothing from previous data came. please restore my bookmark and add-one and other data
'''HI about 2 month ago before i send my laptop to guarantee center i synced my firefox bookmark and personalization info with my firefox account and now after 2 month guarantee center has changed my windows and when i synced my firefox again nothing from previous data came. please restore my bookmark and add-one and other data '''
All Replies (1)
If you go to the about:sync-log page in Firefox, do you see any recent error logs listed there?
Firefox Sync is NOT A DATA BACKUP SERVICE. It wasn't designed to be one and it doesn't function as one. There isn't always a complete or permanent copy of your data stored on the Firefox Sync servers.
Additionally, certain account actions (like resetting your password) erase your data from the Firefox Sync service.